A Formidable Foe
By son of a son of a shula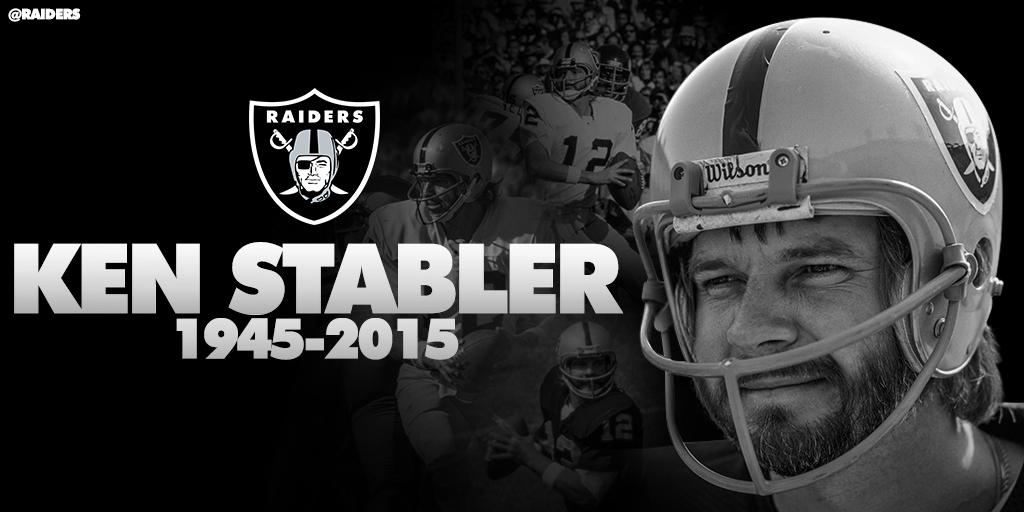 Kenny Stabler  was an amazing quarterback. The Raiders teams that he played on were always tough and never out of a game. "The Sea of Hands" play forever stands out so vividly to me. He was sooooo close to being sacked, there were 4 on 1 and it looked like a pick for a brief moment while in the air but it was a crushing blow to the reigning 2 time Super Bowl Champs.  Kenny Stabler has died from colon cancer at the age of 69. I'll always remember playing football as young kids with my brothers and friends and someone was always Kenny Stabler. We tried throwing lefty, we re-enacted the sea of hands play over and over and we always looked for Dave Casper to the post.
http://sports.yahoo.com/blogs/nfl-shutdown-corner/ken-stabler–raiders-legend–passes-away-at-age-69-225802393.html
Like a lot of you I grew up watching the Dolphins as they became elite in the early seventies and then throughout the seventies it was the Raiders, Steelers, Vikings, Cowboys and Redskins and of course our Fins. Kenny Stabler was a huge part of the success the
Raiders had as Super Bowl XI Champions  and a playoff contender seemingly every year during his career. I remember the long hair and the sorta high voice. His voice was surprising at times. He would run around the backfield a lot like Fran Tarkenton did, he'd sometimes get sacked 20 yards back after probably running fifty yards trying to escape. Then he'd smoke you with a beautiful DEEP bomb to Cliff Branch. He was fun to watch.  Or he'd throw a laser to the pile-on that just stuck to Biletnikoff's forearm with all the stick-um.
Those were the glory days of football as far as I'm concerned. Those images are etched in my mind, the heartbreaking losses, the huge wins and the timeless plays we witnessed (at least on tv). Stabler and those Raiders were a tough out for the Dolphins too. Now here we are bidding adieu to one of those childhood stars. The news story said he passed away peacefully with his family around him and some Lynyrd Skynard playing.
RIP Kenny Stabler