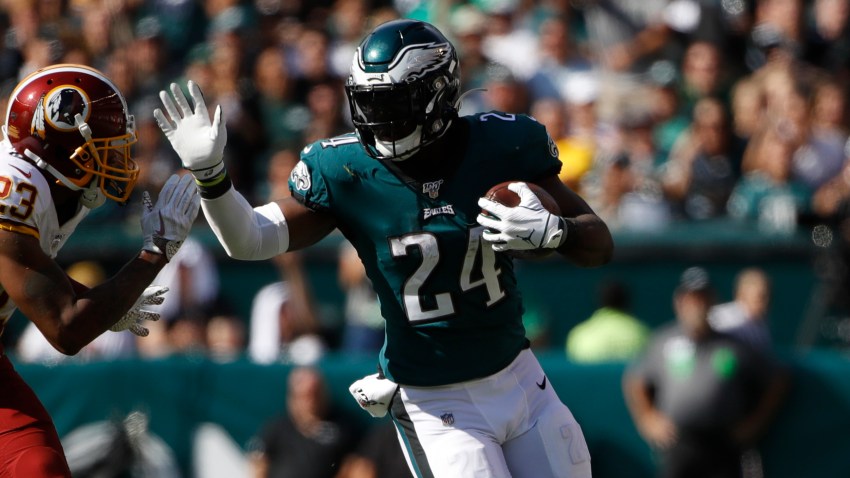 It's not just the addition of Jordan Howard, the physical type of back we haven't had here for a while. It's the commitment to being capable of running the ball. The offensive line has been revamped and in almost every case they are big strong run blockers. Oddly enough, the exception is our second 1st RD pick, LT Austin Jackson. It's not that Jackson isn't a good run blocker, he is, but he's not a road grader. Robert Hunt and Solomon Kindley are. Ereck Flowers can be. It's painful to look back at the depth chart early on last season after trading Laremy Tunsil. Jesse Davis at LT, Michael Deiter at LG, Dan Kilgore at C, Evan Boehm at RG and Isaiah Prince at RT. I don't know for sure what the line will look like but my guess is it will be Jackson LT, Flowers LG, Karras C, Hunt or Davis at RG and the other at RT. Michael Deiter may give a fight for a guard spot but whoever wins this year will be locked in a tough battle.
Trading for Matt Breida puts the speed back into the depth chart at RB after trading away Kenyan Drake. Breida is a similar player, he's a HR hitter with his speed and is a good receiver out of the backfield. Having Jordan Howard wearing down opposing defenses will make Brieda even more dangerous. I can almost guarantee you we will be a better team on the ground than last year. Of course that's not saying much considering Ryan Fitzpatrick was our leading rusher with 243 yards. We're going to be a much more physical team. Whoever is on the O-line is going to be a punishing run blocker. No finesse offense, that's off the table. Just think of how much more successful our offense could be with a legitimate rushing attack. With more push from the line our backs, all of our backs will look better than their 2019 counterparts.
The only damper on my enthusiasm is the lack of OTA's and practices which potentially 6 new starters in the run game including the RB will need. What a shame. The bright side is that opposing defenses will also be missing the time they need to jell so it works both ways. I'm thinking that by the end of the season we may actually have one of the better running attacks in football. Certainly by next season we will be even better. Well OK, to be fair, it's not just the lack of practice and workouts, there's the possibility there may not even be s 2020 season, although I think that's a slim chance.
I still think Ryan Fitzpatrick will be running this team, at least early on. If he plays well, there's no reason to change that. He'll be glad to have Jordan Howard and Matt Breida, and Myles Gaskin and Patrick Laird will all look better, even Kalen Ballage should look better with better run blocking. I'm eager to see impose our will on opposing defenses, much like we did when Jay Ajayi was a threat to do that every game. He didn't do it every game, but the fact that he had some dominant performances kept the defense honest, even if he wasn't successful on the ground. We need that edge back, we need teams to respect our run game in order to be an overall better team. The best teams all can run the ball, we need to be one of them.
GO DOLPHINS!!!
#staythecourse