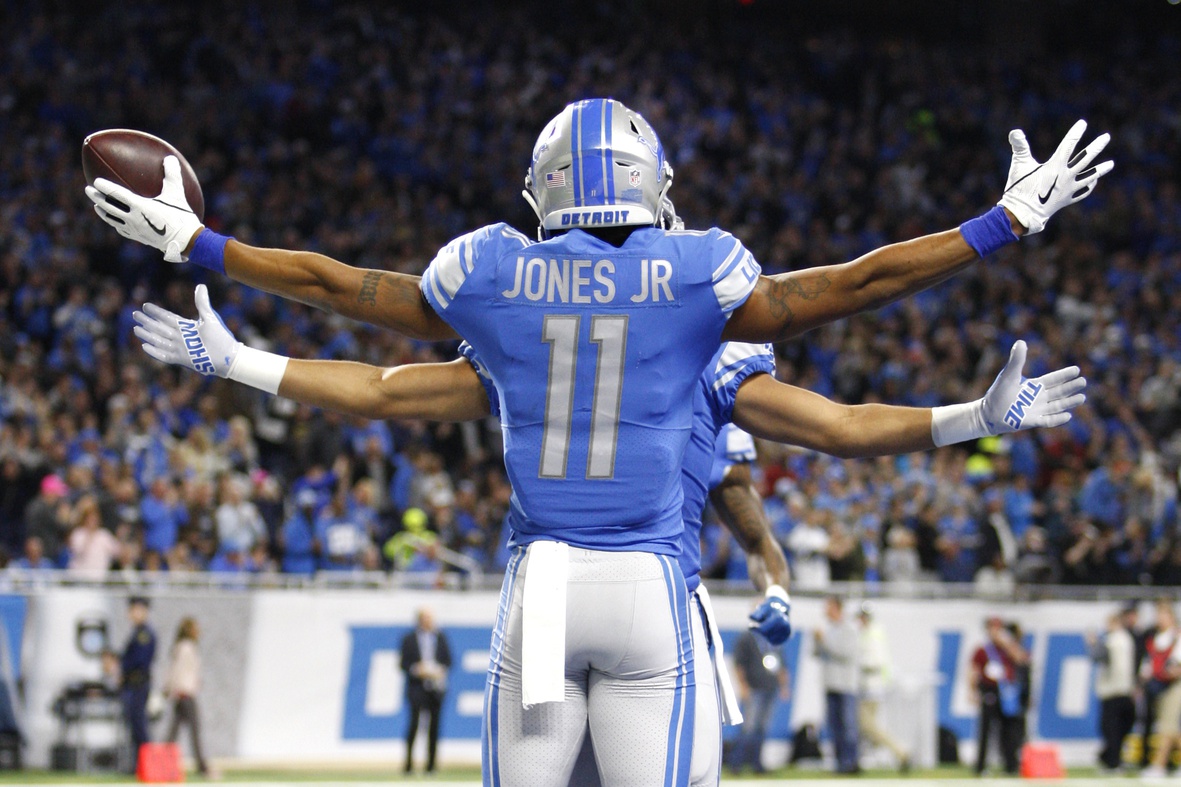 March 11th, 2021. Spring is rapidly approaching, the weather is warming up, and so are the rumors. It's too easy, the 2021 Miami Dolphins have a decent amount of cap space available, 9th in the NFL at just over #33M, but we're also armed with a bunch of enticing draft picks, thanks to the Houston Texans. The Dolphins own picks #3, #18, #36 and #50, 4 picks in top 50 picks. We also have picks #81 (RD 3) and pick #124 (RD 4), and finally #207 (RD 6), 7 picks in all. There is also potential for us to trade back too, but I have no problem with focusing on quality rather than quantity. If there's a player that can make a huge impact on our roster right now at #3, go get that player. Of course, we may trade this entire draft, Xavien Howard, Jerome Baker and Tua Tagovailoa to acquire the messiah, Deshaun Watson, so there's that too. It's just so easy to look at our team as the perfect trading partner for anyone, including the QB that in my mind doesn't actually get traded. There's also #1 on our roster who we prioritized with our #5 pick in last year's draft. This is where we wanted to be, get our QB, and then have the ability to build the roster around that QB.
We definitely have holes to fill, especially with the surprise cut of LB Kyle Van Noy. We're looking to upgrade and get younger too. I would expect a LB to be drafted by us, not necessarily with our first or even our 2nd, but it's going to happen. We need a center unless we re-sign Ted Karras or look to FA once again to find one like we did last year. Corey Linsley is available and will cost similarly to re-signing Ted Karras. We may choose to draft a center and Creed Humphrey and Landon Dickerson are the 2 top centers in the draft. We also must upgrade our WR receiver corps and as the pictures I posted show, I would love to bring in former Lions WR Marvin Jones Jr. He's such a solid, consistent receiver, and right now now we have none. I said it, ZERO. Oh this guy might become that, and this guy if he's healthy could be that, but they haven't and they might not. We need one professional receiver that suits up every game and produces and that's why I like Jones. Jr. That wouldn't stop us from drafting a stud WR and I believe we will, the more weapons the better.
Our linebacker corps just got thinner due to the release of Van Noy, and we only had thumper Elandon Roberts on a 1 year contract and he was injured very late in the season so he won't be back. Vince Biegel is also a FA as is Kamu Grugier-Hill, leaving only Jerome Baker, Andrew Van Ginkel, Calvin Munson and Sam Eguaoven as our LB group. We need to find an impact player for that front 7 to pair with Jerome Baker who had his finest season as a Miami Dolphin last season.
We need an upgrade at RB, and rumors are flying that Aaron Jones and the Miami Dolphins are a match. I'm not as enthusiastic about this pairing as some people are. I think Jones was a nice piece in the GB offense, I don't see him as the workhorse back we may need to lean on. To be fair, he's a player not too unlike the Saints Alvin Kamara, smooth receiver who can run the ball in spots, but both of these guys aren't pounders that wear the defense down, they're more finesse backs. I think we have 2 guys on the roster already like that in Myles Gaskin and Salvon Ahmed. We need a true lead back and Jones is just barely a 1000 rusher and I think we should aim higher and pay less.
We could also use an upgrade at S, but it's possible that last year's 3rd RD pick Brandon Jones is given a larger role this year pairing with Eric Rowe, but good ole Bobby McCain looks like he could be facing down the guillotine himself. We can save about $6M if we cut him and I've always been a McCain advocate, but last year he had his chance and he didn't really show an awful lot. With Nik Needham proving adequate in the slot and of course the presence of last year's first RD pick Noah Igbinoghene, Mac faces some tough odds. What do you think we do???
GO DOLPHINS 2021!!!